Zimbra Modern UI is a responsive user interface based on industry leading react technology. For this reason users can move seamlessly between desktop, mobile and tablet. Therefore giving a user the same experience on mobile, tablet and desktop. Hence enjoying a consistent and easy to use Email and collaboration experience.
Zimbra 9 version offers the new Modern Web Client. In addition users that has a Network Edition License will enjoy Zimbra Modern UI.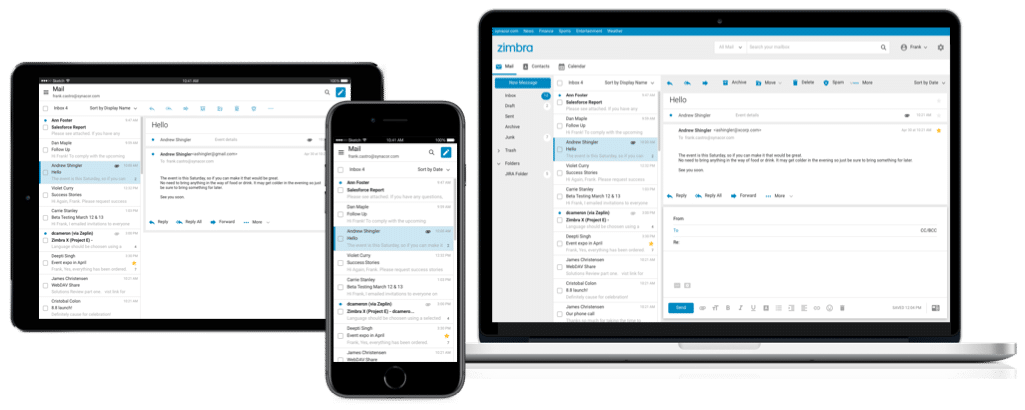 IEV has been using Zimbra since 2013. The user interface is friendly and easy to navigate. For this reason our employees was effective connecting from different devices.

– Chris Do
Anytime, Anywhere, Any Device
With the Modern UI user access to the same look and feel. Likewise a user can access from a smartphone, desktop computer, laptop or tablet. From anywhere, using any devices and still having the same user interface. Zimbra's users can still toggle between the Modern UI and Classic UI. In case users still prefer the classic look.
Current Technology
Leading-edge technology was used to developed Zimbra Modern UI. For the purpose of speed, scalability and reliability. With the combination of:
Supports Modern Browser
The following OS System and browser are supported.

For more information on Zimbra Modern UI please visit Zimbra wiki at