01. // ezBill Secure Mass Email
Deliver High Volumes Of Documents And Get Paid Faster.
As a city council, we have to send out a lot of assessment bills every now and then. We used to send it out as email attachment but then we notice that security is an issue and also many emails are not reaching the recipients.
Since there is no system, we were unable to tell how many have received, how many bounced or how many have actually open & read it. The most troublesome part is that we have to manually schedule the emails to go out in batches if not our IP will be black listed. Our precious time could have been used for other more important matters rather then just waiting & baby sitting the sending of emails.
Thankfully, Cloudhappen introduced us a mass blasting email solution that is so wonderful and it solved all our problems in an instant. Now with a single click, we are able to send out thousands of personalized emails daily and the best part is that it doesn't need baby sitting. Most importantly, there is a report generated for us after each batch that had gone out.
01
Secure
Security is our top priority. Many of our clients are blasting emails with sensitive documents to the mass.
02
Tracking Your Docs
Keep track of your recipients. Know how many have received, bounced back or opened with a click.
03
Personalized Docs
Just send us your PDF and our system can generate thousands of documents for you in minutes.
02. // ezBill Mass Email Blast
Blast Thousands to Millions of Emails in a Single Click!
ezBill can send any structured documents to thousands of recipients in a single click. The document is secured and linked to a payment gateway for impulse payment. The system is backed with analytics to help organisations to speed up revenue collection and improve the delivery and collection system.
Most organizations will face the problem of inefficient documents delivery and payment delay. With ezbill, documents and payment will be a problem of the past through a precise, concise documents tracking completed with actionable button for fast payment action by your client.
03. // ezBill Features
Easy & Secure Mass Email Blast at Your Fingertips
ezBill has many benefits towards an organization. Feast your eyes on it.
Create a situation where customers pay instantly. Facilitate when customers want to make payments by making it easy, fast & seamless.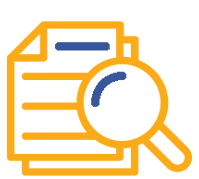 Know whether your clients have received, open and read the documents and remind them with ezBill's automation process.
Create a high volume of personalized documents just by uploading a PDF file to generate thousands of documents in a few minutes.
We ensure that only high open-rate communication methods are used to guarantee that your documents are safely delivered to the right recipients.