Zimbra is a product of Synacor and the company was founded in 1998. In fact Synacor is a cloud-based software and services company. It's headquarter is located in Buffalo, United States. With offices in Boston, Dallas, London, Ottawa, Pune, Singapore and Tokyo.
In addition to messaging, social networking and file sharing. Zimbra connects people and information with a unified collaboration software. Using technology designed for social, mobile and the cloud. Furthermore giving individuals the flexibility to work from anywhere. Through nearly every computer, tablet and mobile device. It is a comprehensive platform that support traditional and real time collaboration. Through an integrated suite of applications spanning messaging, social networking, file sharing and more.
Zimbra is also the third largest collaboration provider in the world. As a result of its vibrant open source community. 60,000 members strong and global network of over 1,000 partners. In other words with more than 200,000 customers and over 100 million paid users. 500 million free open source users with a presence in more than 135 countries worldwide. Customers include NTT Communications, Comcast, Dell, Rackspace, Red Hat, H&R Block and Vodafone, among others.
Zimbra is privately held with corporate headquarters in Frisco, Texas and offices in San Mateo, California; Houston, Texas; Paris; London; Tokyo; Singapore and Pune, India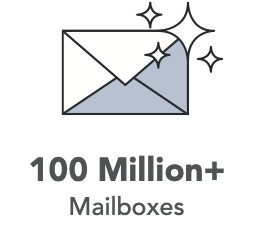 01
Modern Responsive UI
Users move seamlessly between desktop, mobile and tablet browsers with a consistent email and collaboration experience.
02
Customize Branding
Supports branding and customization of colors, fonts, logos, external site navigation, and themes, across many devices.
03
Extensibility
Designed for extensibility & features best- in-class, out-of-the-box integrations with Slack, Dropbox and Zoom, with many more underway.
Zimbra's Email is built on the popular Open Source Platform. In effect this trusted open source software powers more than 400 million email. The open Zimbra API provides the flexibility needed to customize experience to meet unique needs. Source code access and audits offer peace of mind. Knowing that consumers are enjoying a highly-secure collaboration experience.